THE HEMISPHERE FOLD POUCH – A FOLDABLE LARGE OR SMALL POUCH
We just couldn't decide if we needed a big pouch or a small pouch more for our pencils, notepads, cords, and other essentials, so we just combined the two sizes into our Hemisphere Fold Pouch. Keep it open for larger items or fold it in half and snap the corners together for a smaller pouch with two compartments. You also can stand the pouch upright, to keep, for instance, your pencils visible and accessible but contained so they don't roll away. Just snap one side together and splay out the other end to stand it up. Unfolded pouches can also be paired together using the button snaps or snap one onto webbing or a belt.
DETAILS:
▻   water-repellent impregnated medium to heavy weight duck cotton canvas or poly duck
▻   YKK zippers, leather accents, metal snaps
▻   side loops for external attachment
▻   8.25 x 7 inches wide when fully open, 4 x 7 inches when folded in half
▻   MADE IN BROOKLYN
$39 Charcoal Black (cotton canvas), Rockaway Beach Khaki (cotton canvas), Pool Blue (cotton canvas), Fire Island Orange (cotton canvas) SOLD OUT, Fort Green Olive (cotton canvas) SOLD OUT,  Duck Camo (poly duck) SOLD OUT
Hang it over a belt and use the snaps to secure it.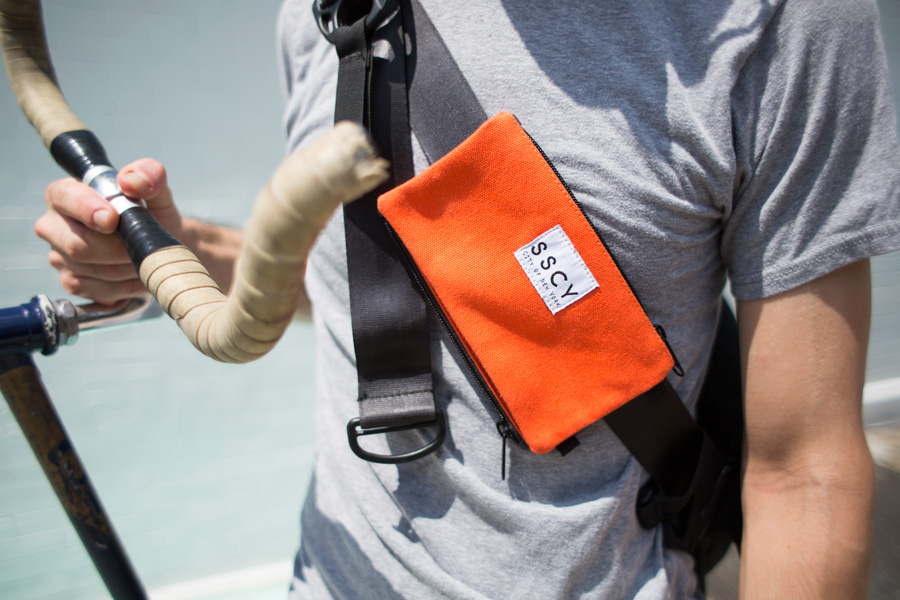 Hang it over webbing and use the snaps to secure it.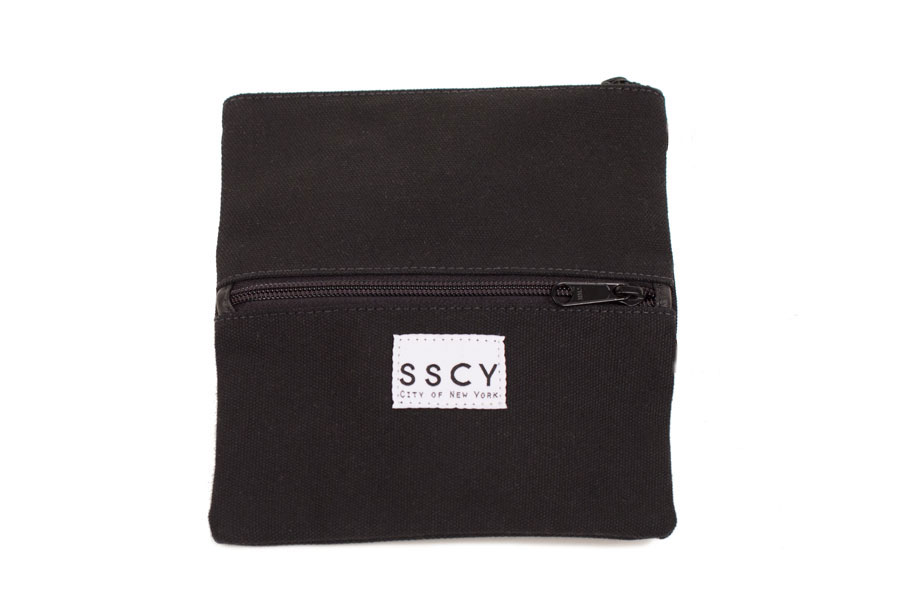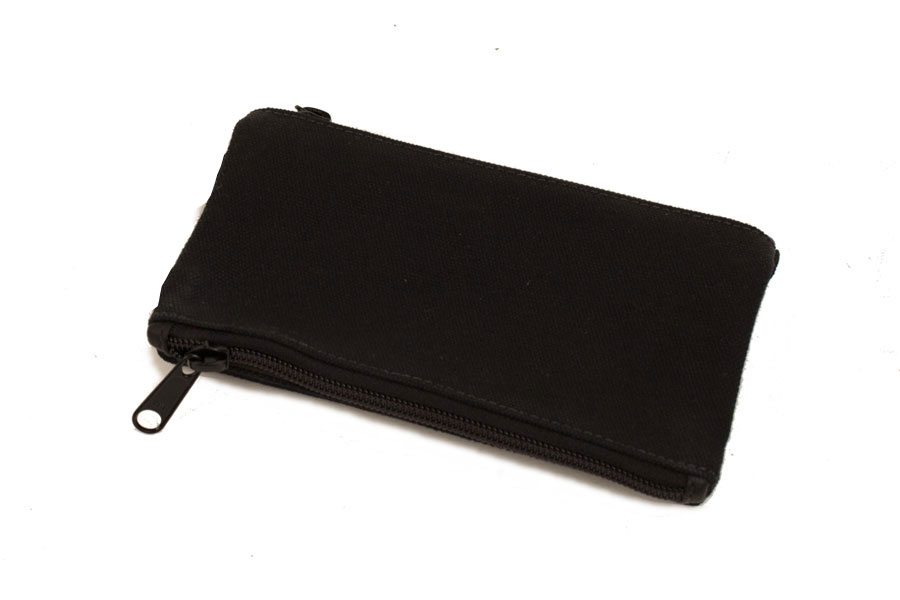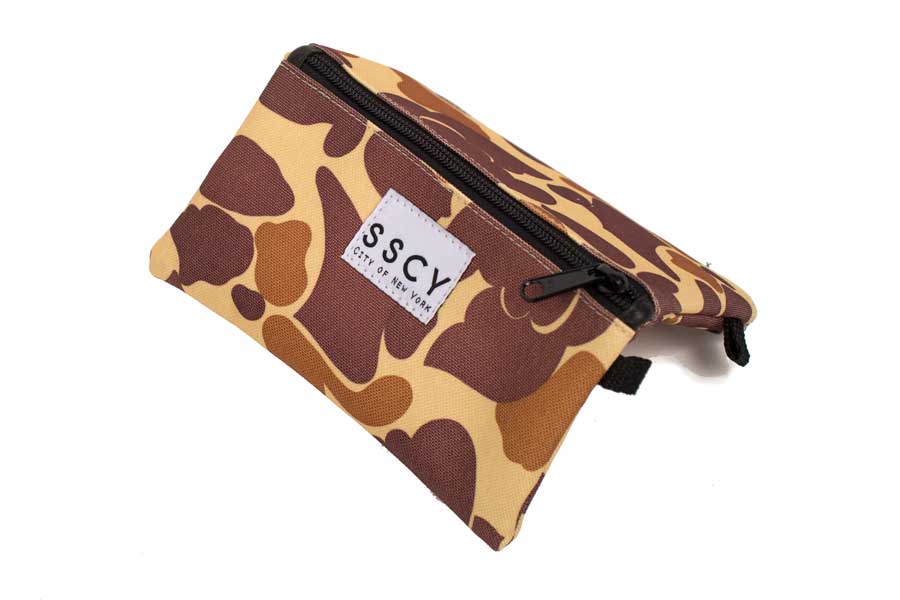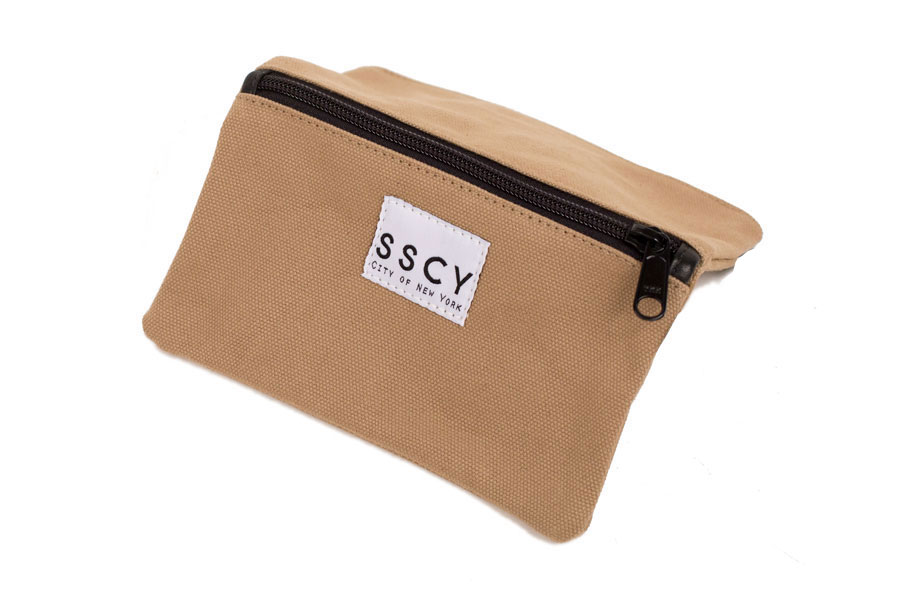 Two pouches can also be snapped together.